HS5000i | HS5000/50
The HS5000 CNC Horizontal Centers is designed on a high-precision structure, high-speed integrated shaft and rigid guide system, raising accuracy and reducing thermal deformation when machining parts.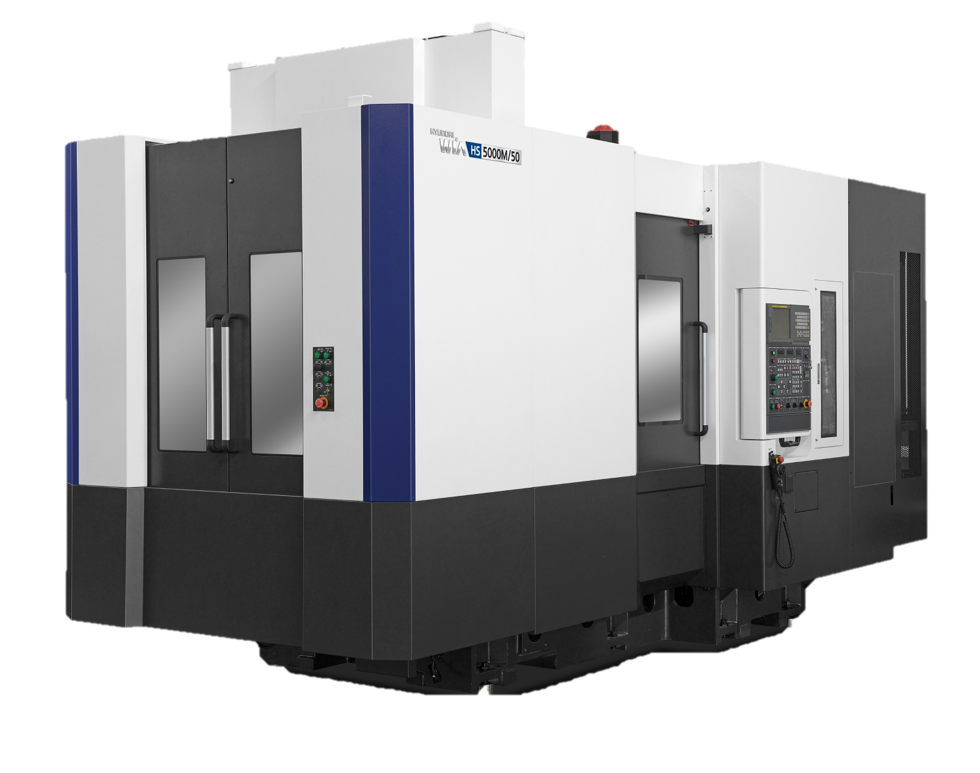 Reverse "T" Bed construction
HS5000 Horizontal Machining Centers is Best-in-class rapid traverse rate of all axis 60m/min
Heavy duty Built-in Spindle
High Speed rotary pallet changer
Step type bed structure (HS4000M | 5000M/50)
Tool and pallet changer equipped with the latest servo technology (HS4000M | 5000M/50)
Structure
Reversed 'T' Type Bed
The bed is designed with reversed 'T' structure where sufficient height and thickness bring high rigidity.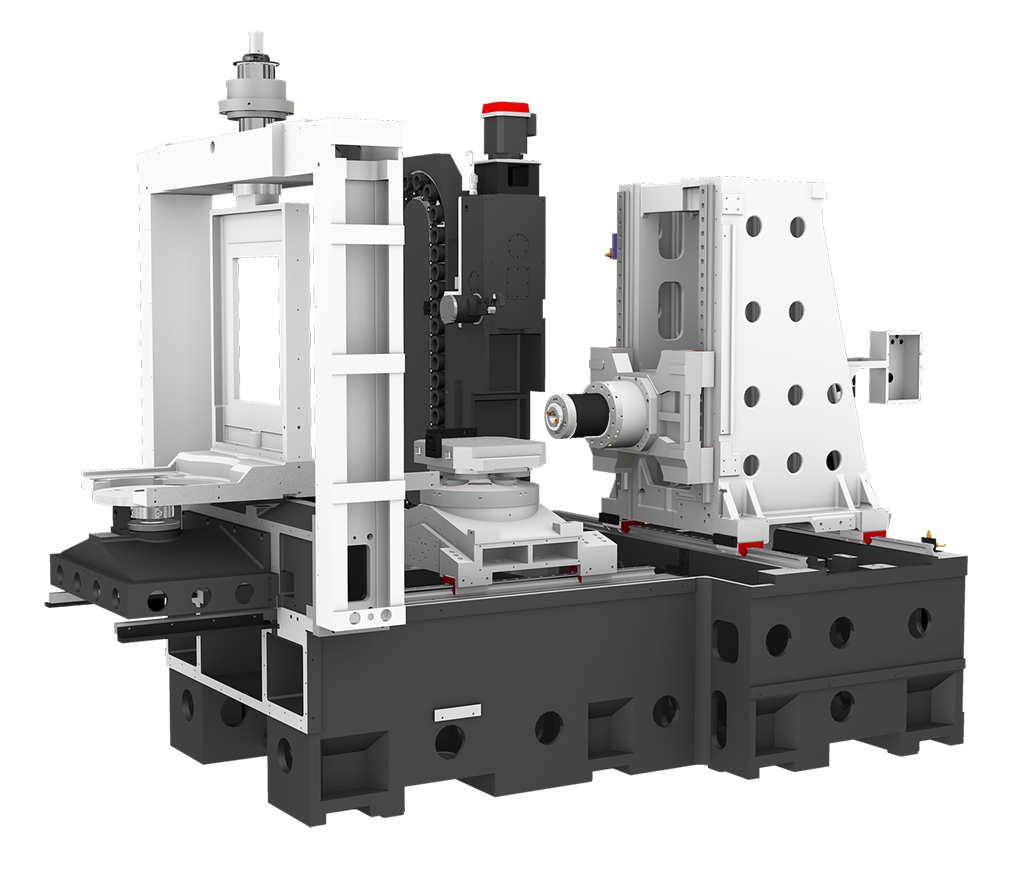 Step Type Bed Structure (HS4000M/5000M)
It is designed to minimize the load occurring at the front. Also, travel
stability is increased by column weight optimization.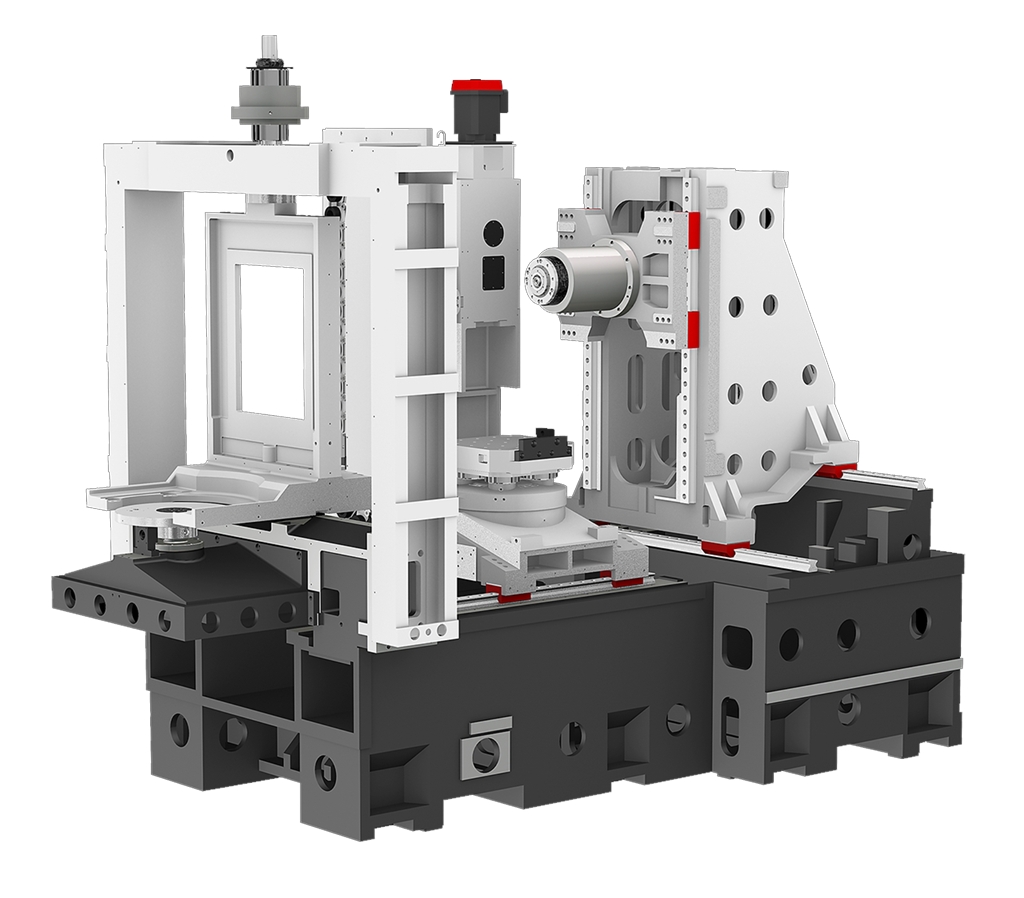 Optimal Structural Analysis
It is designed to have optimal structure through Hyundai WIA's unique structural analysis. Also, column has become more rigid even though it is lighter in weight compared to the previous model.
Guideway
High-Speed Roller LM Guideway
Linear roller guideways are applied to reduce non-cutting time and bring high rigidity. Each axis is directly connected to a highly reliable digital servo motor to provide high rigidity and minimal thermal displacement.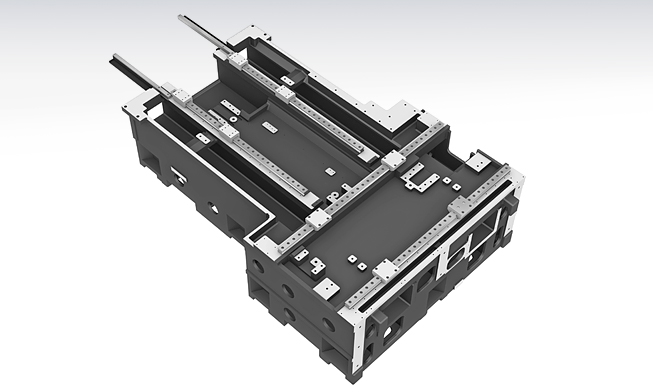 Ball Screw
Travel is stabilized by fastening both ends of the ball screw using the double anchored method.
Large Ball Screw ('M' Type)
The increased diameters of all ball screws allow for high accuracy even during heavy duty machining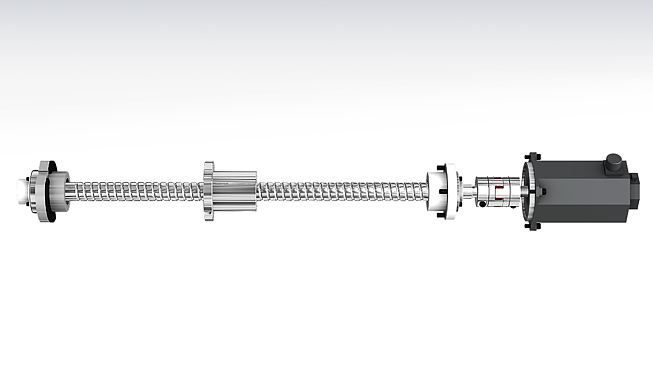 Nut cooling ball screw ('M' Type)
Nut cooling ball screws on all axes(HS4000M/HS5000M/50) decrease thermal displacement which enhances precision machining ability.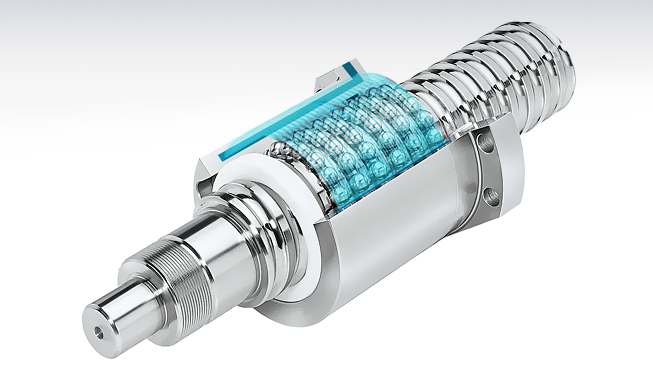 Spindle
Built-in Spindle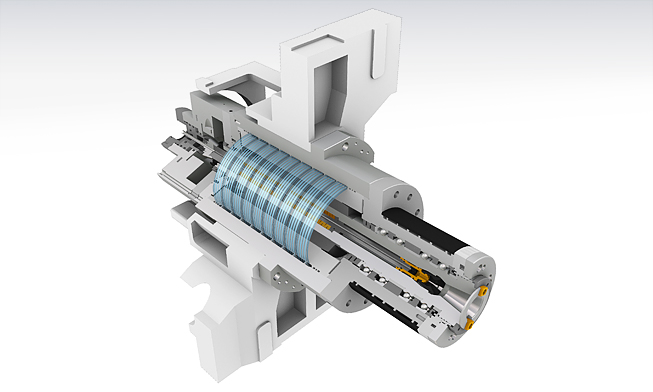 By using ultra precision class angular ball bearings, fast acc/deceleration of the main spindle is achieved. The spindle head is designed to minimize heat displacement therefore reducing heat generation and making it possible to maintain high accuracy
Oil Cooling System
Spindle temperature is controlled by the use of a spindle oil chiller.
This ensures consistent spindle temperature which minimizes thermal
displacement.
Through Spindle Coolant (20/30/70 bar)
Through Spindle Coolant is exceedingly useful when drilling deep holes. It helps increase the lifetime of the tool, while decreasing cycle time.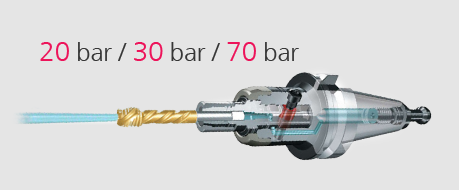 Dual Contact Spindle
The Big Plus spindle system (BBT) provides dual contact between the spindle face and the flange face of the tool holder. The increase in standard diameter improves stiffness and ATC repeatability, and Z-axis displacement is prevented which further extends tool life.
HSK Tool Holder
HSK tool holder is untilized for precise positioning with less expansion in the spindle taper during high speed rotation. This ensures an excellent level of precision for high percision machining.
ATC & Magazine
High Speed ATC
Position control through twin arm ATC on servo motors has been improved drastically. In addition, tool exchanging has become easier, reducing specific cutting time tremendously. (Servomotor: HS4000M / 5000M Standard)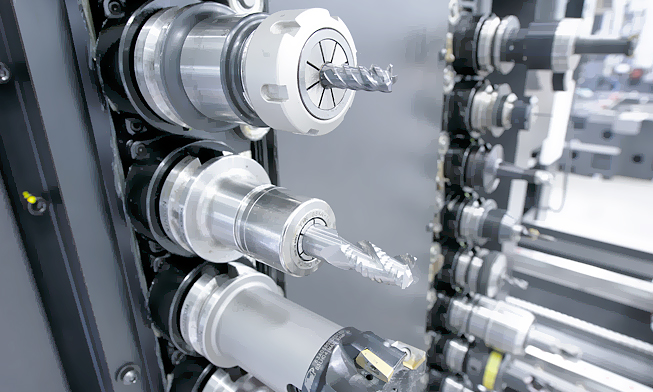 The tool magazine of HS Series holds 40 tools as standard and up to 120 tools as an option depending on model. Fixed address tool selection method and a separate magazine control panel enhance user convenience.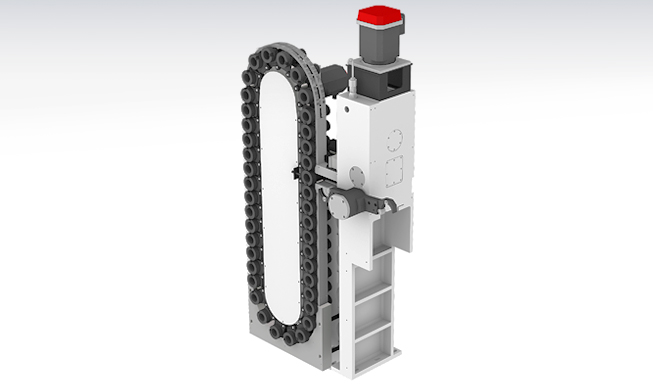 APC & Pallet (2 Pallet Type)
High Speed APC
The servo motor driven APC is designed with Hyundai WIA's advanced technology where APC driving time is reduced significantly. Its best-in-class pallet changing time helps reduce non-cutting time and improve productivity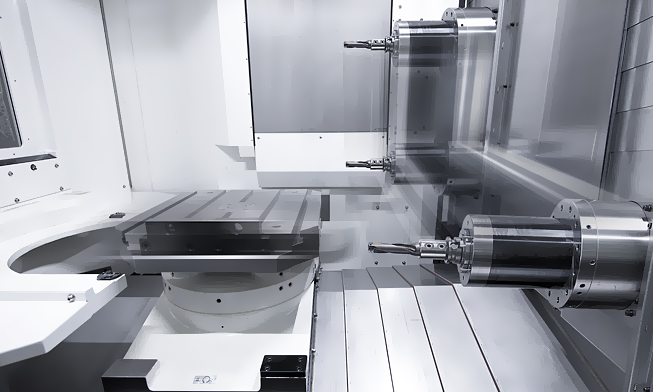 Technical Specifications HS5000i
| | |
| --- | --- |
| Table Size [mm] | 500×500 |
| Max. Load Capacity [kg] | 2 – 500 |
| Spindle Driving Method | Built in |
| Spindle Taper | BBT40 |
| Spindle RPM [r/min] | 12,000 |
| Spindle Power [kW] | 25/22 |
| Spindle Torque [Nm] | 167/95 |
| Travel(X/Y/Z) mm | 850/700/750 |
| Rapid Feed Rate(X/Y/Z) [m/min] | 50/50/50 |
| Slide Type | LM |
| No. of Tools | 40 |
| Tool Change Time (Chip To Chip) [sec] | 3.5 |
Technical Specifications HS5000/50
| | |
| --- | --- |
| Table Size [mm] | 500×500 |
| Max. Load Capacity [kg] | 2 – 800 |
| Spindle Driving Method | Built in |
| Spindle Taper | BBT40 |
| Spindle RPM [r/min] | 12,000 |
| Spindle Power [kW] | 30/25 |
| Spindle Torque [Nm] | 420/238 |
| Travel(X/Y/Z) mm | 850/700/750 |
| Rapid Feed Rate(X/Y/Z) [m/min] | 50/50/50 |
| Slide Type | LM |
| No. of Tools | 40 |
| Tool Change Time (Chip To Chip) [sec] | 4.8 |
Video machining HS5000
Similar Products
Resources / External Links